On March 21, 1985, when Rick Hansen wheeled out of Oakridge shopping center to begin his outstanding 40,000km Man In Motion round-the-world wheelchair tour, Province journalist Jim Taylor was intrigued by an apparently little occurrence. That was a moment he'd never forget.
Hansen's chair wheels collided with the aluminum strip across the floor that keeps the door from closing as he reached the open reception hall threshold. Taylor writes, "The chair came to a halt." "Rick Hansen reversed the chair half a roll, threw it forward, and rolled out to face the world without pause."
Imagine. Most people don't think twice about walking through a door dozens of times a day, never recognizing it as one of the many issues that people with disabilities face on a daily basis.
And it was for this reason that a man who had previously conquered so many formidable challenges to become a world-class wheelchair runner planned to wheel around the world to raise awareness for wheelchair sports and funds for spinal cord research. To conquer the high hills, huge distances, extreme weather, and even the Great Wall of China, so he could tell all the doubters, "Anything is possible."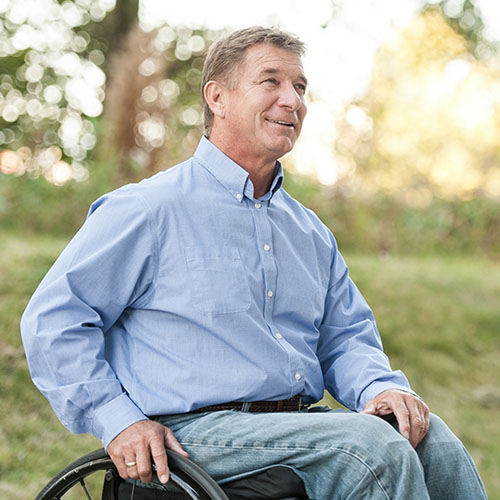 Hansen's admission into the BC Sports Hall of Fame's Athlete category is only the second time an individual athlete has been admitted twice in Hall's history. Hansen, like Eugene Reimer, a pioneer in wheelchair athletics, has already received the WAC Bennett Award.
Acceptance on par with BC's best athletes is a long-awaited validation.
"People look at wheelchair sports and say, 'Isn't it wonderful?'" Hansen said in 1985. They're brave, aren't they?' They don't see us as athletes who put in the same amount of effort and training as everyone else. We're "one-of-a-kind." We aren't, to be sure. We're athletes, some of the best in the world, competing in events that are as difficult as any you can think of."
While he is best known for his incredible tour, which earned $26 million and still maintains the Guinness World Record for the longest wheelchair marathon, few people are aware of his vast list of international sports accomplishments.
Hansen won 19 international wheelchair marathons, including the World Wheelchair Championship that was held in 1984 and the Boston Marathon in 1982. He also competed in wheelchair basketball and volleyball on a national and regional level.
He shared the Lou Marsh Trophy for outstanding Canadian athlete of the year with Wayne Gretzky in 1982. Hansen was voted male athlete of the century by BC Wheelchair Sports in 2000. Hansen was most recently inducted into Canada's Sports Hall of Fame in 2006.