Bob Pirie competed in the 4x200m freestyle relay final (together with Munroe Bourne, Bob Hamerton, and Robert Hooper) as well as the semi-finals of the 400m and 1500m freestyle events in Berlin 1936.
Over the course of his career, Pirie won seven British Empire Games medals, including three gold, four silver, and one bronze. He won a full set of medals in London 1934, including gold in the 4200-yard freestyle relay, silver one in the 1500-yard freestyle, and bronze in the 440-yard freestyle; and 2 golds (110-yard and 440-yard freestyle) and 3 silvers in Sydney 1938. (1650-yard, 4200-yard freestyle relay, 3×110-yard medley relay).
Pirie smashed American Johnny Weissmuller's 220-yard world record and once owned every record from 100 meters to two miles in Canadian freestyle swimming. Pirie also took part in open water races that were held at the Canadian National Exhibition Waterfront, winning the Barker Bread Gold Trophy one-mile race in 1935 when Lake Ontario's water temperature was just 11.7 degrees Celsius.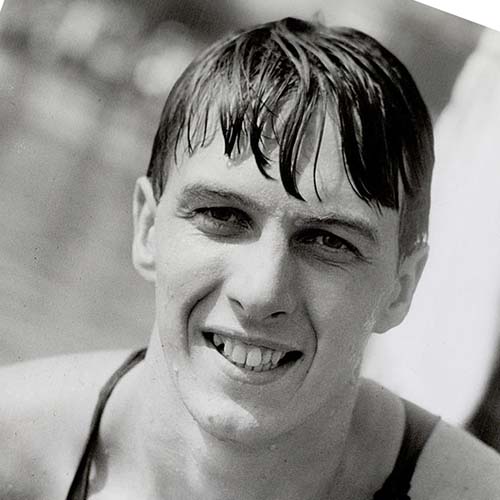 Irene Pirie, who comes from a swimming family, was a two-time Olympian, finishing fourth in both Los Angeles and Berlin in 1932 and 1936. At both games, there was a 4x100m freestyle relay. Hamilton Milton, his nephew, finished fourth in the 4x200m freestyle relay for Great Britain in Rome in 1960, and his father, Hamilton Milton, competed in water polo for Great Britain in Berlin in 1936.
In 1984, Pirie died in Los Angeles, California. Each year, the Ontario Swimming Coaches' Association selects the top male swimmer in the province to win the Bob Pirie Trophy (the female swimmer of the year receives the Irene Pirie Trophy).In 1939, Pirie received the Lou Marsh Trophy, recognizing him as Canada's best athlete. In Hawaii that year, he broke Johnny Weissmuller's 220-yard world record and finished third in both the 110-yard and 220-yard freestyle races in the US national championships, with Japanese swimmers taking the top two spots in each. He competes in every Canadian freestyle swimming record from 100 meters to two miles at the time. In 1975, Pirie was inducted into the Canadian Olympic Hall of Fame, in 1993 into the Ontario Aquatic Hall of Fame as a Pioneer Athlete, and in 2015 into Canada's Sports Hall of Fame.